Founded over 25 years ago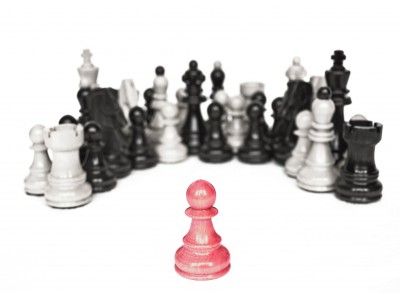 Founded over 25 years ago as a translation agency in Dortmund, we now operate internationally and provide translations and interpretation services in almost every language and subject area.

As translators and interpreters we always endeavour to provide our clients with the best possible price; however, in doing so, we never neglect the quality of our work! According to the motto: "Quality is when the client comes back to us and not the product!" Professional and high-quality work is more important to us than dumping prices. Efficient operating procedures and a high degree of capacity utilisation enable us to provide good prices despite our high standards of quality. It is hardly surprising that many of our assignments come from other translation agencies.

Clear Quality Criteria: We can carry out translation services which meet the standard DIN EN ISO 17100:2016-05. The standard DIN EN 15038:2006, still known to some of our clients, was replaced by the European Standard DIN EN ISO 17100:2016-05 in 2016 (up to 2006 - DIN EN 15038 Translation Services). You can find our registration online on the website"TÜV Rheinland® - DIN CERTCO" under registration number 7U446. Continuous evaluation, a qualified and personal feedback culture, open discussions on improvements and suggestions as well as intensive internal and external training are features of our human resources management. With every assignment you help us to continue putting a considerable part of our profits and leisure time into social projects.
Together with our partners we are in a position to provide many different services and yet still only have recourse to experts. We ourselves as a translation agency in Dortmund and Datteln provide mainly three services:
Translations (with or without certification, especially for the English and Polish language) Interpreting (simultaneous, conference and consecutive interpreting for all languages) Editing services (editing, proof-reading and adapting translations) Due to our close cooperation with other specialists, we are also able to help you with other services. We would be pleased to put you in touch with the relevant persons/organisations here or we can give you some straightforward assistance on your request for an offer, respectively obtain the offer directly for you. If you are interested, you just have to commission the firm to do so. Some examples of this are: Providing conference equipment Organising events Consulting services at home and abroad Incorporating translations into websites / programming code Graphic works / flyers and advertising material in foreign languages Research Apart from the services already mentioned, we naturally also provide translations of private and business correspondence, contracts and specialist articles. We deal with texts from the fields of medicine and law, technology, science and from many other fields. Highly-qualified translators are available for practically every specialist field. We translate from German into English just as competently and reliably as vice versa, translating English texts into German. Professional translators for almost every language work together with our translation agency. In addition to the usual languages such as English, Spanish, French, Russian, Polish, Czech or Turkish, we can also translate into or from most other Eastern European, Asian or Oriental languages for you. In doing this we not only work together with other translation agencies, but also rely on freelance and independent experts for particular languages and specialist fields. In addition to punctuality, reliability and a good price it is, above all, the quality of our translations which is of primary importance. Our translations are therefore only done by trained persons who also possess sufficient expertise in addition to the language skills. It is a matter of course that your documents will be treated strictly confidentially and that we guarantee the highest possible level of data protection. We are also pleased to provide you with special translating or interpreting services. These include, among other things: Translations of websites Translations of specialised medical texts Legal translations Simply contact us by e-mail, telephone, post or fax and we will make you an offer tailored to your needs. Nastula - Your Translation Agency Dortmund